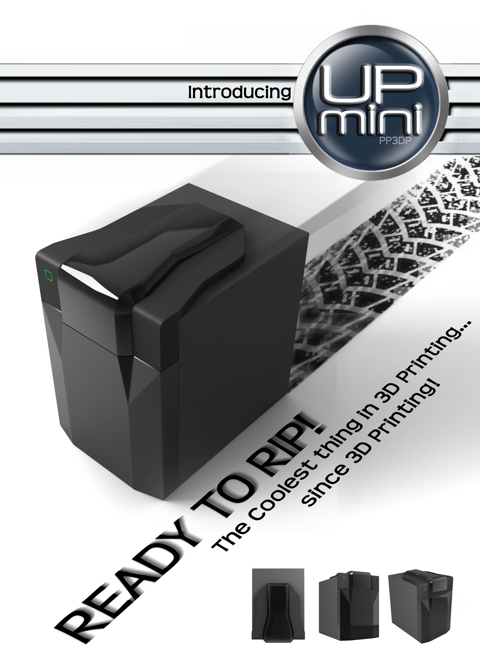 Printer3D Indonesia – Introducing UP! mini
3D printer, the much anticipated follow-up of Delta Micro's flagship 3D printer, UP! Plus. The all-new UP Mini 3D Printer, with its
full metal, temperature stabilizing enclosure is available to pre-order now at Printer3d.co.id!.
UP! Mini was designed with the principle of simplicity in
mind. With
the features like snap-on printer head, slide-in build table and clip-up material roll, it is much alike a traditional ink jet printer. You are now ready to start making your big ideas into physical 3D usable models out of tough ABS+ plastic. One of the Best Printer 3D Indonesia!!!