Make Sense of 3D
Transform the way you work with the best-in-class Sense 3D scanner. Fast, easy, portable and practical, the Sense offers full-color 3D scanning for use in your home, school and business.
Powered by Intel RealSense
The Sense 2 is the first USB-powered handheld scanner to use the very latest short-range scanning technology from Intel, the RealSense SR300 3D camera. Using HD color cameras and a highly-sensitive infrared projector, the RealSense technology allows a closer scan range and higher resolution than previous generation devices.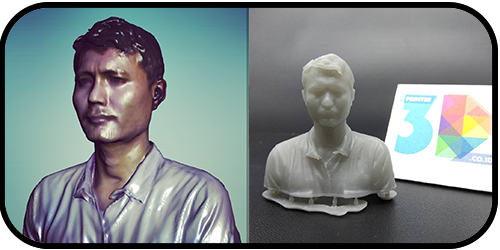 Scan at home
Make your home hobbies more satisfying by including 3D scanning for your woodwork projects, jewelry and more. Miniaturize objects that you scan at full size for your custom RC cars and planes ready for 3D printing. Scan your family at memorable moments to be 3D printed in color.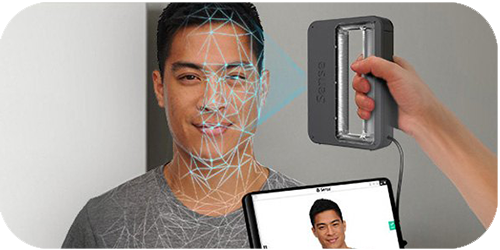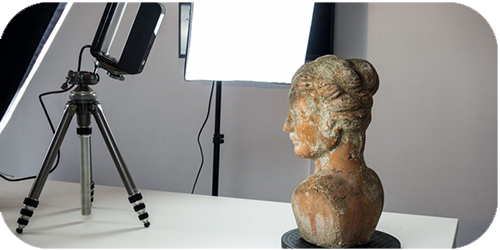 Supported operating systems
Windows 7® (32-bit or 64-bit)
Windows 8® (32-bit or 64-bit)
Mac OS X 10.8 or later
Maximum power consumption
2.25 watts
Scan volume
Min: 0.2m x 0.2m x 0.2m
Max: 3m x 3m x 3m Dimensions
5.08(w) x 7.08(h) x 1.3(d) inches
12.9(w) x 17.8(h) x 3.3(d) cm
Operating range
Min: 0.35m
Max: 3m
Depth image size
240(w) x 320(h) px
Field of view
Horizontal: 45°
Vertical: 57.5°
Diagonal: 69°
Spatial x/y resolution @ 0.5m
0.9mm

Depth resolution @ 0.5m
1mm
Operating temperature
10-40° C
Data interface
USB 2.0/USB 3.0
Data format
16 bit
Maximal Image Throughput
30 fps
USB Cord Length
213cm
Color Image Size
240(w) x 320(h) px
Hardware recommendations
Intel® Core i5™ or equivalent processor
RAM: 2 GB minimum
1280 x 1024 minimum screen resolution
Color: 32-bit
4 GB available hard disk space
Warranty
1 year